NOTE: These are advanced reviews of the UNPUBLISHED manuscript ARIZONA AWAKENING from organizations that provide unbiased, objective editorial reviews for published books AND unpublished manuscripts
Robert Buccellato:
San Francisco Book Review
This is a brave book, told candidly...his first-person accounts are so universally relatable that it fills the mind with detailed nostalgic impulses. Everything is presented in an engaging narrative that allows events to slowly unfold and gives the reader room to breathe as his recollections blossom... Lin's culture, dreams, and humor are all outlined with such entertaining openness that it frequently borders on the courageous... Simply put, Arizona Awakening is a brilliant and engaging book, told by a skilled craftsman.

Kirkus Reviews:
An often compelling account of love and family… The tone of these tales will remind readers of Nick Hornby's 1995 novel High Fidelity… However, the Chinese American author comes at his story from a different context…and he goes on to draw readers into his family life, peppering his memoir with engaging anecdotes from his upbringing and details of Chinese traditions. He also offers firsthand stories of encountering bigotry, which many readers will find relatable, and he shows how racism seeps into many aspects of American life… It's the quietest moments of his story—as when he tells the story of his immigrant father leaving Taiwan in 1967—that have the greatest depth and feeling of authenticity.
A 'Wishing Shelf' Book Review:
Insightful, often even eye-opening, this skillfully written memoir will stay with you for a long time… Written in a lively and often amusing style, readers will find a lot to enjoy here… In fact, reading this, I was often reminded of Paddy Clarke Ha Ha Ha by Roddy Doyle – and that book won the Booker Prize in 1993! A touching memoir, candidly written, often thought-provoking, and always stimulating.

K.C. Finn:
Readers' Favorites Review
Richard C. Lin has crafted a tender work of non-fiction that showcases the journey of love, with all of the sharp edges that real life brings us along the way... Richard's culture, his hopes, dreams, and clashes all develop with natural storytelling and raw, honest emotion...that feels personal, but also cinematic and immersive...

Maileen Hamto:
Portland Book Review
The most memorable memoirs have a healthy mix of nostalgia and humble reflection. Lin's story has both... and draws from a treasure trove of pop culture references, the music, and movies of the era. Arizona Awakening is engaging because there is a visceral quality to Lin's writing that is honest and heartfelt.

Diane Donovan:
MIDWEST BOOK REVIEW
ARIZONA AWAKENING's ability to move from youthful roots and infatuations to become a sweeping, epic story of change and romance is one of its many strengths and surprises. It is a powerful narrative of a young man's attempt to live up to his potential and his parents' expectations against the backdrop of social prejudice. It's a compelling memoir that will reach beyond young adult audiences to touch those interested in stories of love and transformation.

The Prairies Book Review:
Eloquent, adroitly written, and candid personal story of love and identity...in this hard-to-put-down memoir, Lin delivers a revealing account of his experiences as an American born to Chinese immigrant parents... the book's greatest strength is the nuanced, poignant portrayal of Lin's relationship with Lesley and deeply realized secondary characters. A seamless blend of sharp insights and skillful prose, the book paints an extraordinarily vivid picture of a teenager's coming-of-age journey. Lovers of literary fiction will find much to admire in this intimate, immersive personal narrative.

BookView Review:
Richard Lin unfurls an exquisite story of life and love in this gripping memoir…with extraordinary candor and wit…his remarkable storytelling keeps the reader thoroughly invested. A thoughtful personal reflection, this un-put-downable, satisfying story about young love, racism, and social prejudices is easy to fall for.

Jon Michael Miller, Author of MURDER & MAYHEM IN TROPIC GARDEN:
Readers' Favorite Reviews
In ARIZONA AWAKENING, Richard C. Lin, an "ABC" (American Born Chinese), shares his high school years in Phoenix in the 1980s in brisk, flawless prose... For me, it was like being transported in a time machine back to the '80s. ARIZONA AWAKENING is an exuberant and tender look back… As a coming-of-age novel for adults looking back and for teens looking forward, this one can't be beat.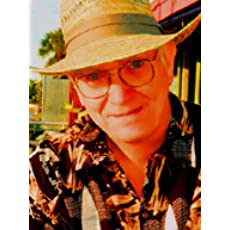 Grace Masso:
Readers' Favorite Reviews
Arizona Awakening by Richard C. Lin is a compelling memoir…a beautifully narrated story, told in a gripping first-person narrative voice… It is told with humor and a voice that kept me turning the pages.

The Wishing Shelf Book Awards:
The bittersweet story of first love and battling racism in America. A RED RIBBON WINNER and highly recommended.